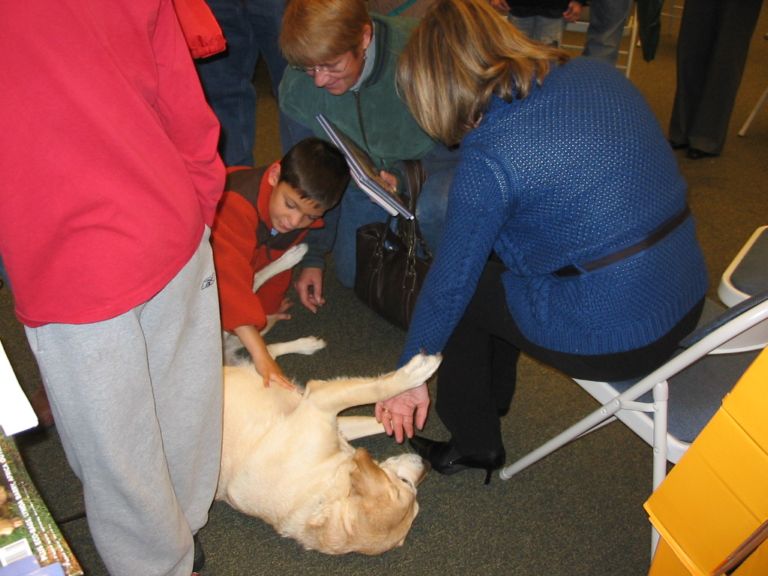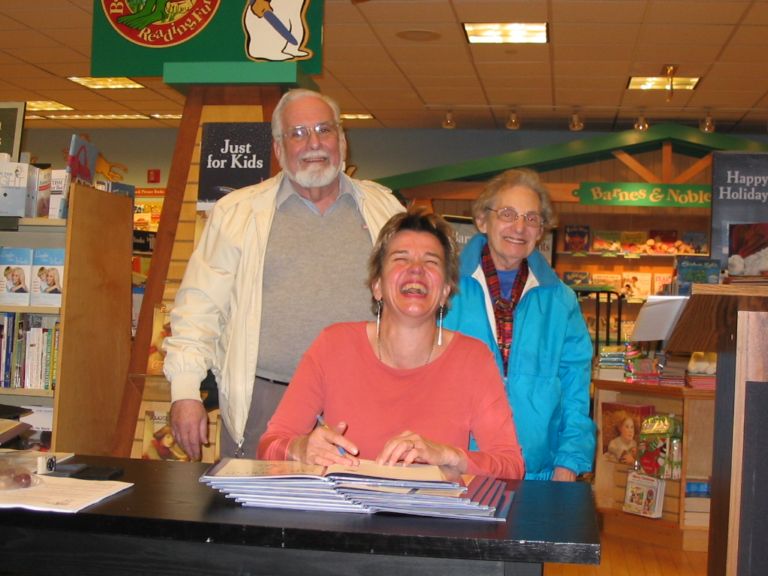 It's official. Hanni and I are dogblog maivens. Another dogblogger blogged about us today.
Here's the skinny: A woman named Mary Ellen was at the presentation Hanni and I gave earlier today at the Old Orchard Barnes & Noble in Skokie, Illinois.
Turns out Mary Ellen is the Executive Director and co-founder of "Sit Stay Read! Inc." SIT STAY READ is a Chicago-based volunteer literacy organization that brings dogs and kids together to make reading fun. Mary Ellen's dog Shandy is one of Chicago's first Sit Stay Read dogs, and they dogblog about their experiences on the Shandy at Work dogblog.
The Sit Stay Read web site explains the program like this: "Reading aloud is a critical component of early childhood literacy. Children who have difficulty reading have an especially hard time reading aloud in front of peers and adults. SIT STAY READ programs allow children to read aloud to specially trained therapy dogs. The dogs increase confidence and generate excitement."
After our presentation this afternoon, Mary Ellen asked if Hanni and I might want to be Guest Readers/Listeners at a Sit Stay Read school program in Chicagoland sometime. "Our kids would be thrilled to hear you," Mary Ellen said. They've had opera singers, firefighters, poets and other professionals as guests. "You and Hanni would be a wonderful addition."
Hanni and I would love to give this a try. It was great to meet Mary Ellen at the bookstore today, and we look forward to meeting Shandy in the future. In the meantime, we'll keep track of them by reading their dogblog.