I am thrilled to be presenting at a writer's conference in nearby Evanston later this week along with the likes of Miles Harvey and Audrey Petty. What's even more thrilling is that I call those two fine writers my friends.
I met Miles long ago when both of us wrote for the Daily Illini at the University of Illinois. His first book The Island of Lost Maps: A True Story of Cartographic Crime was a national and international bestseller. Another book, Painter in a Savage Land: The Strange Saga of the First European Artist in North America, received a 2008 Editors' Choice award from Booklist. Miles used to light up the dingy Daily Illini production room in the basement of Illini Hall, and to this day, being around him makes me smile. I was delighted when he accepted a position at DePaul University, it meant he'd be staying here in Chicago, and I knew he would serve as a terrific mentor to hundreds of writing students there. His generosity of spirit encourages many a writer, including me, to keep at it.
I met Audrey Petty in Urbana, too. She's the Director of the Creative Writing Program at the University of Illinois at Urbana Champaign, and she and I took to each other the minute we met. Audrey is a Chicago native, and Mike and I have had the good fortune to meet and know her entire family. Her father, Joe Petty, is credited with getting the Chicago White Sox into the 2005 World Series. "MoJo" went with us to a playoff game against Boston, and he mesmerized everyone in the seats around us (and the team, too, of course) with his confidence and calm.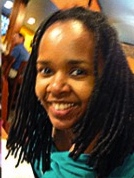 Audrey is back in Chicago now to work on an oral history book project gathering stories from residents of Chicago's Henry Horner Homes, Robert Taylor Homes, Stateway Gardens and Cabrini-Green—all publicly-funded buildings that no longer exist. High Rise Stories: Voices from Chicago Public Housing will be published by Voice of Witness, the nonprofit division of McSweeney's Books. And of course we all know that McSweeney's is the brain child of yet another Daily illini alum: author Dave Eggers.
Dave wont' be making an appearance at Art & Craft: Northwestern Summer Writers' Conference this week, but Miles, Audrey and I will all be making presentations. Miles will lead a Reporting and Research 101 workshop and is also sitting on a panel called Writers Point of View: How I Got Published. Audrey's workshop is called Fiction: Object Lessons and mine is Getting Children's Books Published. I'm also sitting on a panel called Writing for Children/Young Audiences with Jim Aylesworth and Laurie Lawlor.
"Art and Craft: the Northwestern Summer Writers' Conference" is for new writers, established writers, and anyone looking for a better understanding of the craft—and business—of writing. Some of the workshops are full, but you can still register for panels and available workshops — they start tomorrow, August 3 and run until Friday, August 5.
If you can't make the conference, you'll have another chance to learn from Audrey Petty this Saturday, August 6: She's joining Tim Black, author of Bridges of Memory: Chicago's First Wave of Great Migration for a free presentation at Chicago's DuSable Museum of African American History this Saturday at 2 p.m. Their presentation explores Black culture through migration history and food heritage.
Audrey's essay "Late-Night Chitlins With Momma" was first published in Saveur magazine and subsequently selected for inclusion in Best Food Writing 2006 and Cornbread Nation 4.
Audrey's presentation Saturday is part of a series at DuSableseries from Archeworks called Garlic & Greens, and she's invited Mike and me over to dinner tonight with her family to get some practice in. We are two very lucky people.