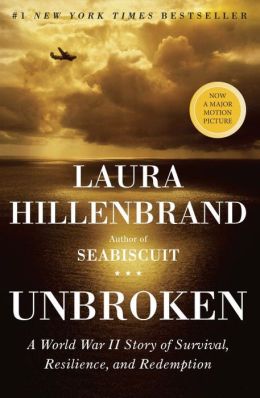 Turns out I'm in good company when it comes to interviewing people without seeing what they look like. Laura Hillenbrand (award-winning author of Sea Biscuit and Unbroken) and Fresh Air's Terry Gross were both quoted in a New York Times Sunday Magazine story recently saying they actually prefer interviewing people that way.
The article explains that Hillenbrand has been sick with chronic fatigue syndrome since 1987. She has been mostly confined indoors ever since, and she doesn't get out to do face-to-face interviews with the people she writes about. The New York Times Sunday Magazine article says most reporters would regard this as a terrible handicap, . "One hallmark of literary nonfiction is its emphasis on personal observation." More from the article:
Hillenbrand found that telephone interviews do offer certain advantages. No one appreciates this perspective more than the radio host Terry Gross, who performs nearly every interview on her program, "Fresh Air," by remote.
Terry Gross told the reporter that she began doing this out of necessity: The cost of bringing a guest to her studio in Philadelphia was simply too high. Now she believes there is intimacy in distance. "I find it to be oddly distracting when the person is sitting across from me," she told the reporter. "It's much easier to ask somebody a challenging question, or a difficult question, if you're not looking the person in the eye."
Hillenbrand never met Louie Zamperini face-to-face but she interviewed him for hundreds of hours over the phone while writing Unbroken, her story about his life. She said that doing the interviews without looking at Zamperini allowed her to visualize Zamperini in the time period of the book. "He became a 17-year-old runner for me, or a 26-year-old bombardier," she said. "I wasn't looking at an old man."
I know what she means. Hearing the life stories of the memoir-writers in my classes every week without looking at them as they read? It has taught me something. Maybe, just maybe, we put too much stock in appearances.