In its early days, the telephone (land-line variety) was perceived as a threat to family life and the fabric of society itself. It let the outside world in and let the folks inside the house out, if only by wire.
I learned about that in a memorable college class I took called "The History of Communications."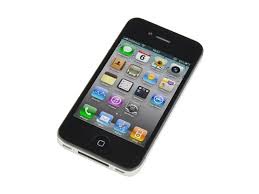 Pretty lofty title, but it lived up to the billing. The class looked at the cultural and economic ramifications of advances in communications technology.
Disruptive technologies will always be treated as a possible threat. And that's not all bad. Take the cell phone—and those loud, one-sided conversations in elevators and public places that included TMI like the results of an MRI or maternity test. Bad behavior, that. But it's gotten better, partly through informal cultural policing.
And then you could take pictures with your phone. Who the hell would want to do that?, I thought.
Then, the smart phone. I resisted until my friend Seth let me play with his brand new iPhone. Uh oh. It was like the first time I used a Mac computer. I put it off, and finally gave in. And haven't looked back.
Until now. I know you've seen this—people sitting with each other—but texting and reading and otherwise playing with their phones instead of paying attention to one another. I get it. It's the new world. But I recently got busted—by a blind woman, no less—for doing this while we were out, ostensibly with one another.
The worst. I had become one of those assholes! To all my friends—if I've done that to you, apologies.
I'm not getting rid of my smartphone by any means. But I am going to enforce some rules when I'm with other humans. The rules are simple: You're with other humans, turn off the freakin phone.
I'm sure I'll have lapses, but I'm committed. After all, there are no bad phones, just bad behavior.