You think you know a person. And then you watch a documentary.
So it was when I sat down on the couch to watch the latest edition of PBS' American Masters series, this on a guy who's one of the greatest filmmakers of our time—Mike Nichols.
Now, I knew he was good. I just didn't realize how good. It's hard to say that he flew under the radar. He was famous. Rich. And married to Dianne Sawyer. But the body of his work is just incredible.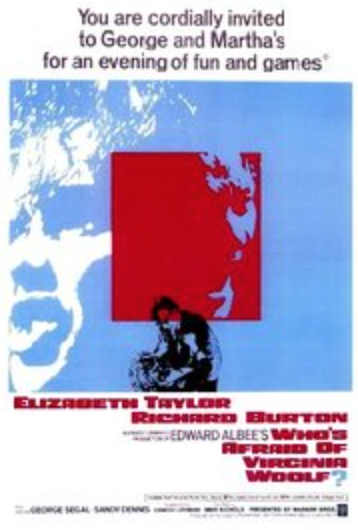 It's also worth noting that his is still another story of immigrant-makes-good in the United States. He and his family immigrated to New York City from Nazi-era Berlin, thankfully, while, they still could.
He ended up studying at the University of Chicago, where he met the likes of Susan Sontag. And Elaine May (who directed this documentary), of course, with whom he developed an enormously successful comedy partnership—the two were also part of what became Second City.
That's pretty good right there, in my book. But, he eventually was asked to direct a play, and the rest, as they say, was history. The first play? "Barefoot in the Park."
His first movie? "Who's Afraid of Virginia Woolf?" Think about that. Hello, Elizabeth and Richard, thank you for joining me on my debut. (And if somehow you've never watched it, shame on you and add it to your queue).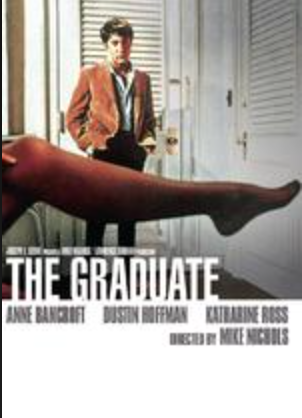 His second movie: "The Graduate." Think about that.
Plus, in his interviews for the documentary, he's just charming, insightful, doesn't take himself too seriously, and is just one of those people I'd give anything to have been around. (I especially liked his take on how the French view American film; I believe the word "frogified" was used.)
It's really worth the watch. The PBS site indicates the hour-long film will be online through February (though as of this writing, the sites seems to be down). But I believe it'll continue to be aired on local stations during that time, also.
In the meantime, I'll leave you with the list of films that he directed: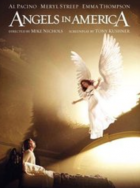 2007            Charlie Wilson's War
2004            Closer
2003            Angels in America (TV Mini-Series) (2 episodes)
2001            Wit (TV Movie)
2000            What Planet Are You From?
1998            Primary Colors
1996            The Birdcage
1994            Wolf
1991            Regarding Henry
1988            Working Girl
1988            Biloxi Blues
1986            Heartburn
1983            Silkwood
1980            Gilda Live (Documentary)
1975            The Fortune
1971            Carnal Knowledge
1970            Catch-22
1968            Teach Me! (Short)
1967            The Graduate
1966            Who's Afraid of Virginia Woolf?
P.S. Oh yeah, there are also the theater credits:
| | |
| --- | --- |
| Betrayal | Oct 27, 2013 – Jan 05, 2014 |
| Death of a Salesman | Mar 15, 2012 – Jun 02, 2012 |
| The Country Girl | Apr 27, 2008 – Jul 20, 2008 |
| The Apple Tree | Dec 14, 2006 – Mar 11, 2007 |
| Spamalot | Mar 17, 2005 – Jan 11, 2009 |
| Whoopi | Nov 17, 2004 – Jan 30, 2005 |
| The Play What I Wrote | Mar 30, 2003 – Jun 15, 2003 |
| Sunday in the Park with George | May 15, 1994 – May 15, 1994 |
| Death and the Maiden | Mar 17, 1992 – Aug 02, 1992 |
| Social Security | Apr 17, 1986 – Mar 22, 1987 |
| Whoopi Goldberg | Oct 24, 1984 – Mar 10, 1985 |
| Hurlyburly | Aug 07, 1984 – Jun 02, 1985 |
| The Real Thing | Jan 05, 1984 – May 12, 1985 |
| Grown Ups | Dec 10, 1981 – Feb 20, 1982 |
| Fools | Apr 06, 1981 – May 09, 1981 |
| Lunch Hour | Nov 12, 1980 – Jun 28, 1981 |
| Billy Bishop Goes to War | May 29, 1980 – Jun 07, 1980 |
| The Gin Game | Oct 06, 1977 – Dec 31, 1978 |
| Annie | Apr 21, 1977 – Jan 02, 1983 |
| Comedians | Nov 28, 1976 – Apr 03, 1977 |
| Streamers | Apr 21, 1976 – Jun 05, 1977 |
| Uncle Vanya | Jun 04, 1973 – Jul 28, 1973 |
| The Prisoner of Second Avenue | Nov 11, 1971 – Sep 29, 1973 |
| Plaza Suite | Feb 14, 1968 – Oct 03, 1970 |
| The Little Foxes | Oct 26, 1967 – Jan 20, 1968 |
| The Apple Tree | Oct 18, 1966 – Nov 25, 1967 |
| The Odd Couple | Mar 10, 1965 – Jul 02, 1967 |
| Luv | Nov 11, 1964 – Jan 07, 1967 |
| Barefoot in the Park | Oct 23, 1963 – Jun 25, 1967 |