Last week, in my ongoing quest to understand what the young people are doing these days, I took advantage of an offer to get two tickets in the handicapped section for a Taste of Chicago concert.
The bands are The Roots (who I know of thanks to QuestLove) and someone called Donnie Trumpet, who I'd never heard of. I looked up Donnie Trumpet, checked out a You Tube video and he sounded pretty cool. Interesting — almost pretty — music.
Mike said he'd come along. We bought two tickets.
This morning  when  Mike checked out the Chicago Tribune web site he saw this big news:
Chance The Rapper announced that he will be opening up for The Roots on Wednesday along with his friend Donnie Trumpet.
I. Love. Chance.
He first charmed me when I turned on the kitchen radio on a lazy Saturday morning last summer . There he was, a guest on NPR's Wait, Wait Don't Tell Me during a live taping of the show at Pritzker Pavilion in Millennium Park. Chance was sweet, smart, very, very funny and was wearing one of his grandmother's favorite yellow cardigans. Two young woman from the audience stormed the stage. I would have held on and jumped up there, too,  if I'd been with them
in the audience.
I heard him on Saturday Night Live and fell in love all over again. and now I hear him every time Mike has a White Sox game on TV (and that's a lot of times).  Chance is a fan, and he narrates the White Sox 2016 promotion videos, which appear before games, and also run as TV commercials.
More from a story in Chicago's RedEye.
And you can view the Chance videos by clicking on the image below.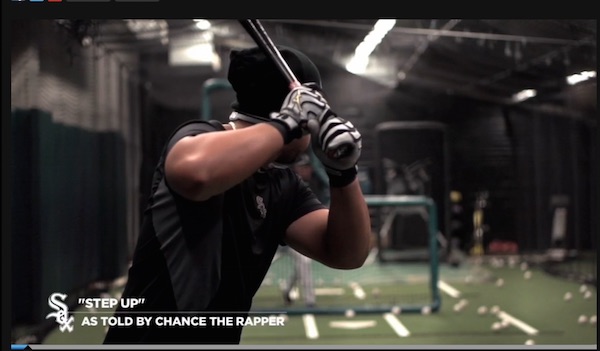 Fans get a rush out of the video. His monologue tells of the city's rise and being "built upon the muscles of broad shoulders and strong backs."
The speech is set against a backdrop of Sox highlights and snippets of Chicagoans going about our everyday work lives.
"To make it in Chicago, there's one thing we'd better be able to do," he says. "Step up."
I'm steppin' up tonight.
Now, what do I wear?