Mike and I are privileged to have friendships with some of the most thoughtful, kind, intelligent, talented and funny people on this earth. We were just reminded of this in a most touching and uplifting way.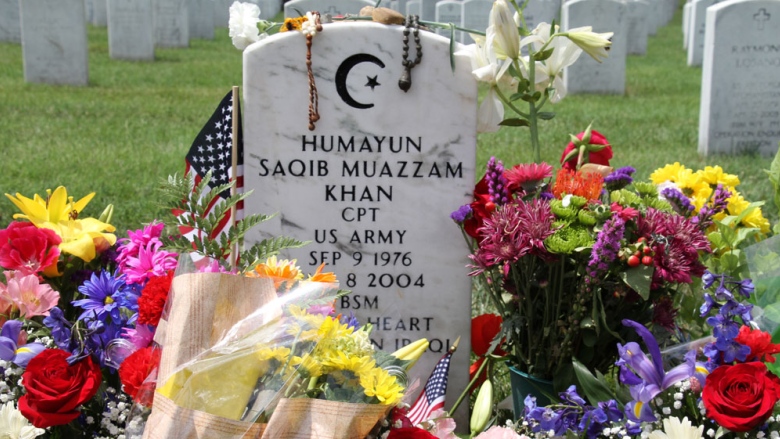 Mike has written here about our friends Pick and Hank. And Hank has posted here as a guest blogger, describing what it was like leading me around on a vacation together in New Orleans and the nuances of his volunteer work helping blind people in the D.C. area, where he and Pick live.
Hank visited Arlington National Cemetery after hearing Capt. Humayun Khan's father speak at the Democratic National Convention last week. Hank's hardly an attention seeker, but his visit to Capt. Khan's gravesite deserves the attention it received in a recent article by CBC/Radio Canada.
Please give the story a read.
And join me and Mike in saying, "Thanks, Hank. We couldn't have said it or done it better."