November 16, 2007

• 6 Comments • Posted in Beth Finke, book tour, guide dogs, Hanni, radio, Seeing Eye dogs, Uncategorized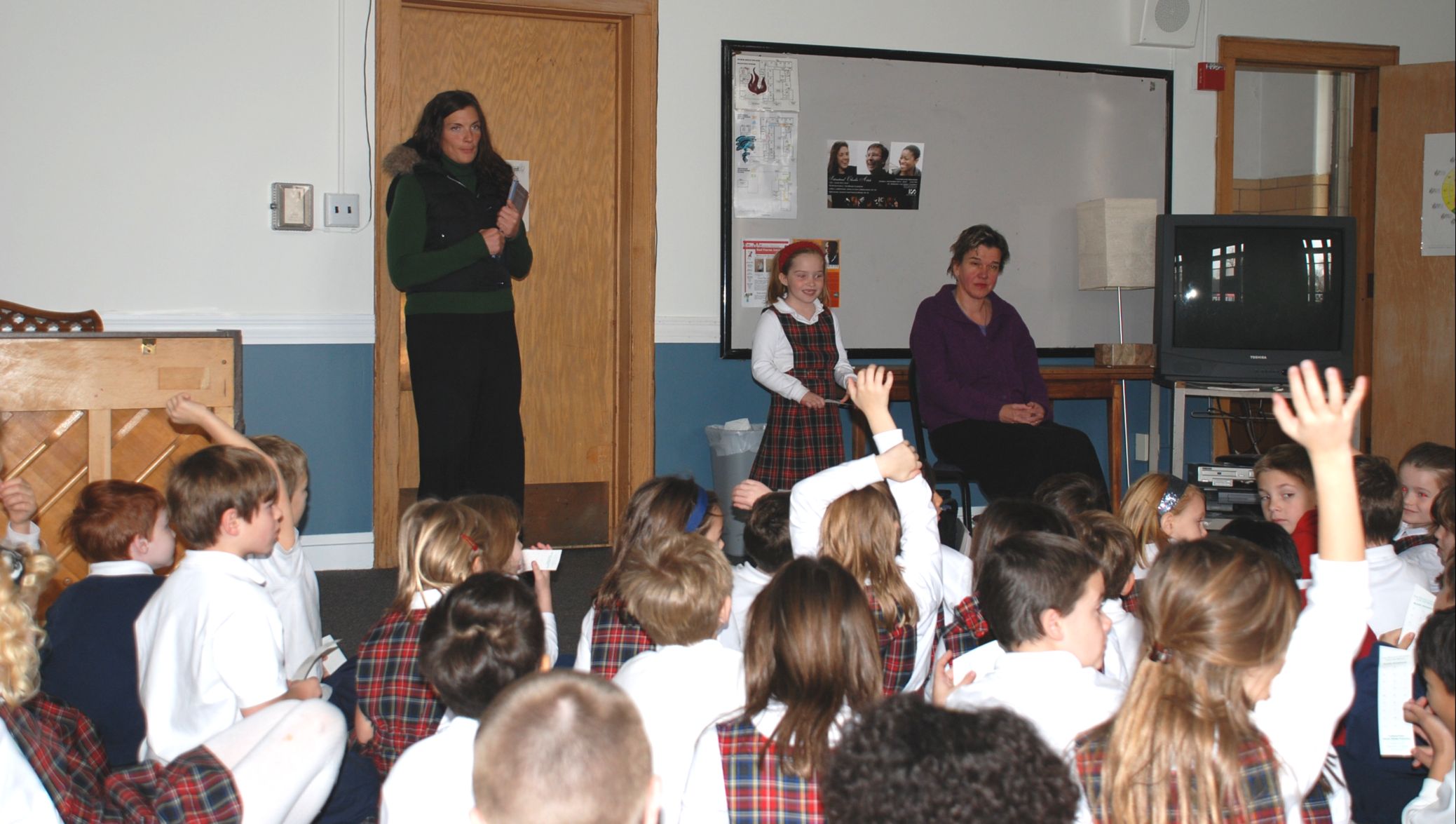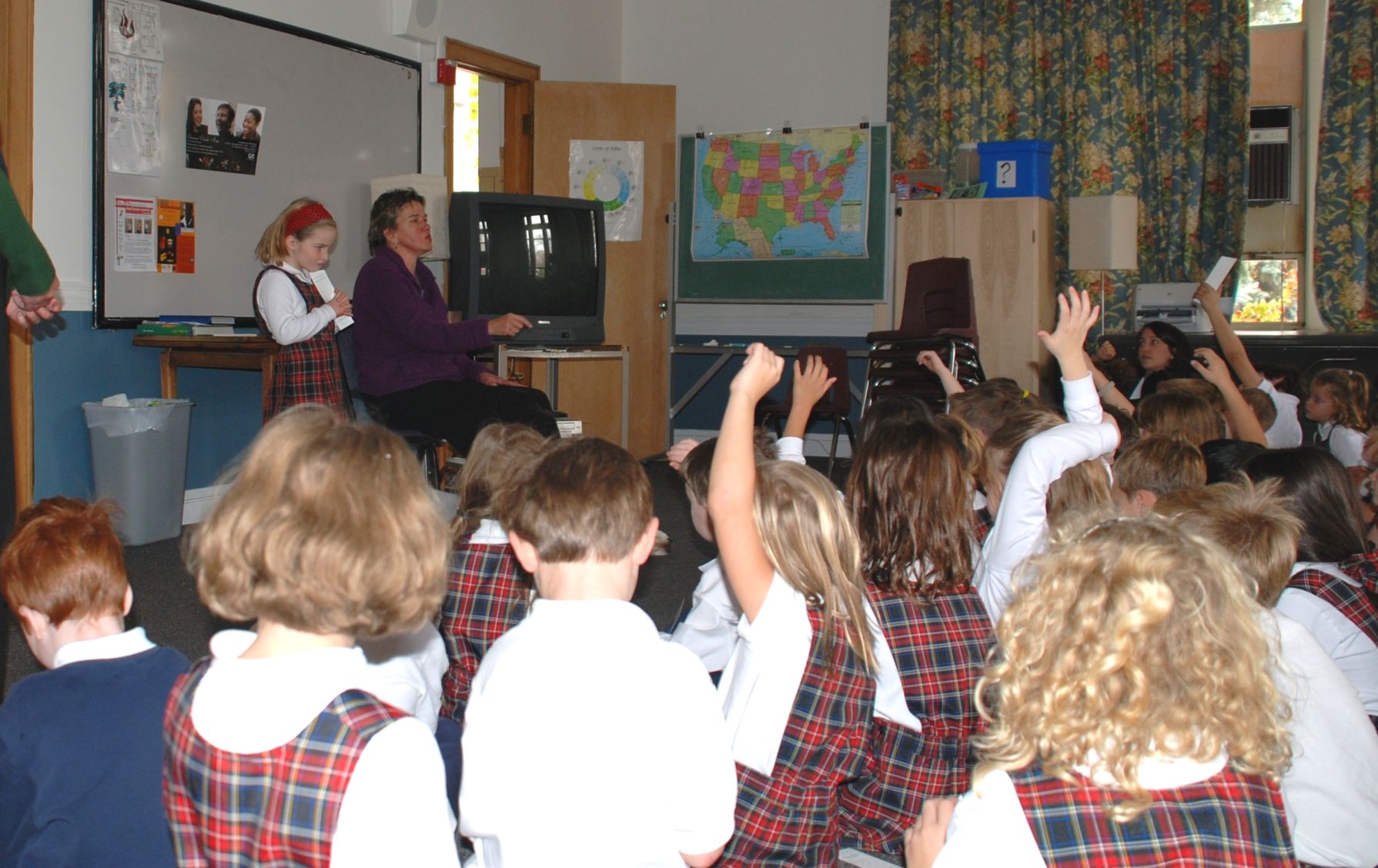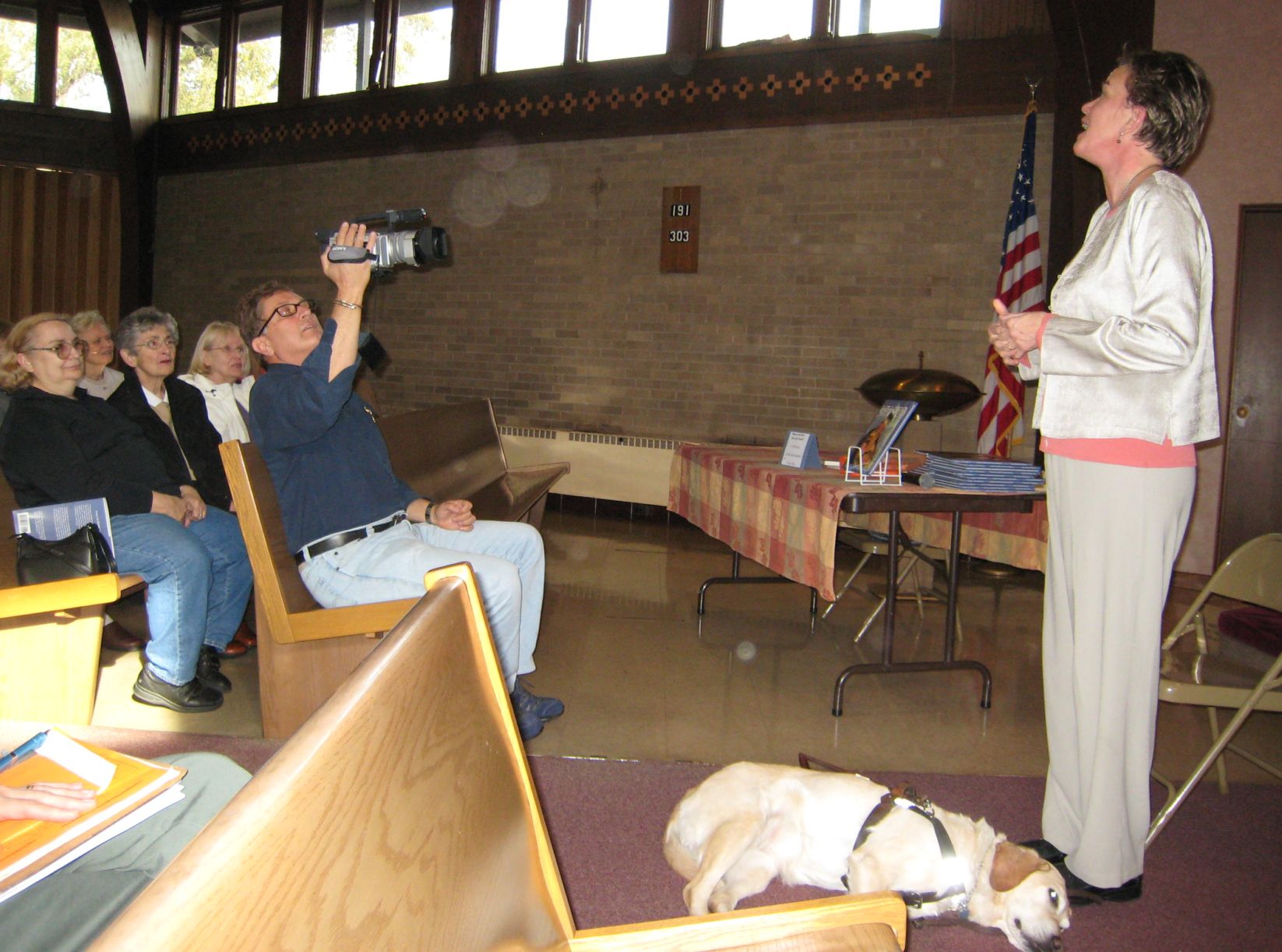 The Children's Book Council named November 11 to 17 Children's Book Week, and Hanni and I sure celebrated!
I already blogged about the radio show we were on Tuesday. What I didn't tell you, though, was the reason Betsy and Sal decided to have us on Walking on Air in the first place: they knew it was children's book Week!
Turns out we were on TV that day, too! WCIA Channel 3 in Champaign, IL did a special Children's Book Week feature where they offered reading suggestions. Hanni and Beth: Safe & Sound was right up there with some pretty well-known children's books:
1) The Three Snow Bears, by Jan Brett (elementary picture book)
2) Knuffle Bunny Too, by Mo Willems (elementary picture book)
3) Hanni and Beth: Safe and Sound, by Beth Finke (non-fiction picture book)
4) Houdini, the Handcuff King, by Jason Lutes & Nick Bertozzi (biography in comic form)
5) The Invention of Hugo Cabret, by Brian Selznick (novel)
Okay, so that was Tuesday. On Wednesday Hanni and I were on the front page of my old hometown paper. If you look at the Elmhurst Press story online, you can link to a video of Hanni and me walking near the Elmhurst train station. As I said in a previous post, "Move Over, Brangelina!" I wonder if fans will start calling us Bethanni?!
Okay, back to earth. Thursday Hanni led me to the doctor's office so I could get a flu shot. Somehow we managed to even make a doctor's visit into a Children's Book Week celebration. The doctor I go to also sees two patients who happen to work on the Oprah Winfrey Show. I left two copies of Safe & Sound with him – he promises to hand them over to the Oprah connections the next time they are in the office. I'll let you know when Oprah calls.
Hanni and I ended our Children's Book Week celebration today with a visit to St. Athanasius School in Evanston, IL. I spoke to first and second graders. Of course they are all geniuses – you have to be in order to spell the school's name!
Tomorrow morning we head off to the Bookstall in Winnetka. My friend Kate has offered to drive Hanni and me there and help us with signing – and pawprinting – books. Good thing Thanksgiving week is coming up – Children's Book Week has worn us out. We'll need the break from all this celebrating!