December 16, 2007

• 14 Comments • Posted in book tour, guide dogs, Hanni, Seeing Eye dogs, Uncategorized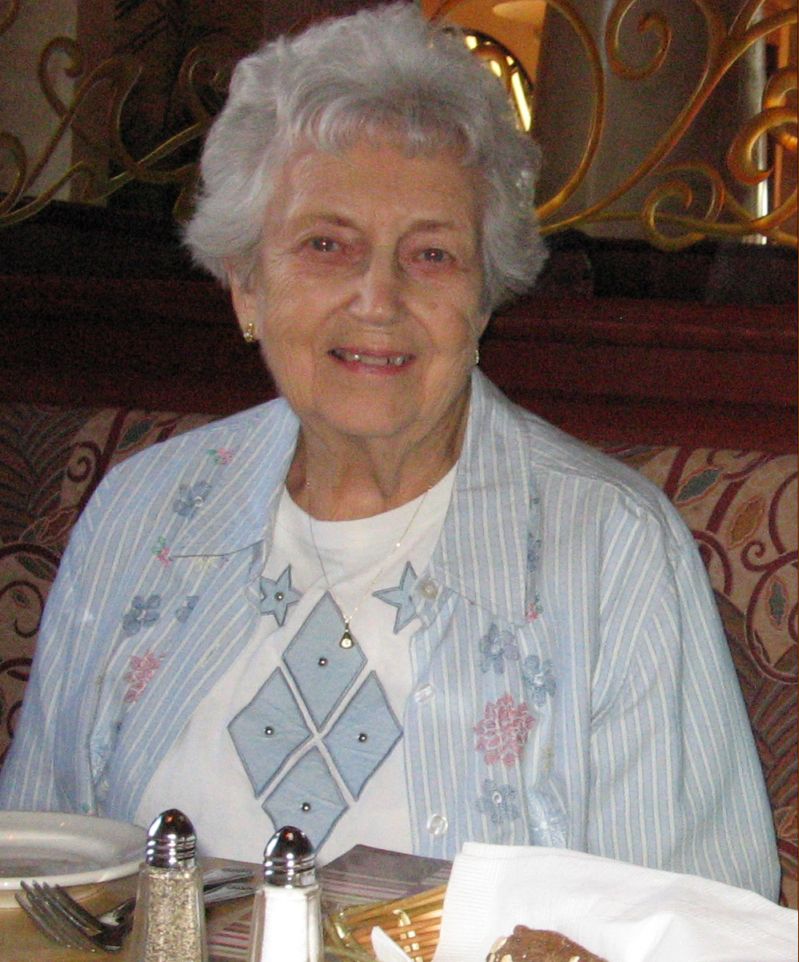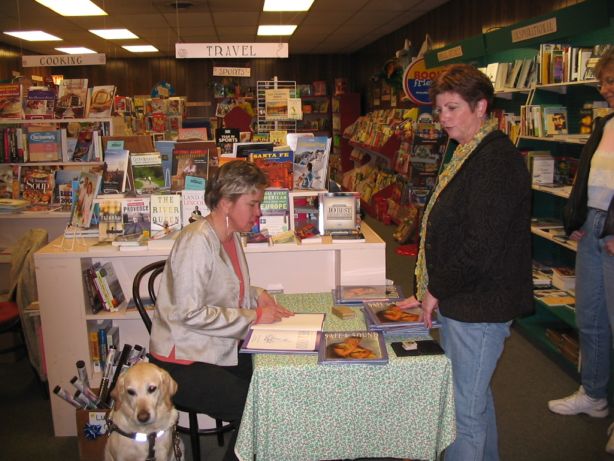 I had a good feeling that a lot of people might show up to see Hanni and me at The Bookstore in Glen Ellyn yesterday. Rick Kogan had mentioned our Glen Ellyn appearance on his WGN radio show in Chicago, there was an article about hanni and me on the cover of the Glen Ellyn Sun the day before, and my friend Jenny (who works at The Bookstore) had done a lot to promote the event in the store.
Only problem was, I wasn't so sure I'd be in the mood to chat with a lot of people. My mom –I call her by her fabulous first name, Flo — is in the hospital, and that's been weighing heavy on my mind. She took a fall last week, fractured her pelvis in two places and fractured a rib, too.
Hanni led me to Flo's hospital room on our visits earlier this week. Flo has never been particularly fond of dogs, but for some reason she has really taken to Hanni. She talks to Hanni, tells her friends about Hanni, and on the rare occasion I am out and about without my dog, Flo is the first to ask, "Where's Hanni?"
Guide dogs are allowed in hospitals, of course, and Flo was glad to seeHanni on our visits this week. So were a lot of people we passed in the hallways — A dog is a welcome distraction in a place so full of tension.
Flo is a real trooper. By Tuesday she was taking baby steps with a walker and sitting up in a chair. Already By Thursday they moved her out of ICU and into the rehab unit. But then later in the week, just as Flo was getting into the physical therapy groove, she got sick. That can happen when you're in the hospital for a while – lots of germs going around. She was released from the rehab unit, sent back to the emergency room, then re-admitted into the hospital. Her sickness made me sick –with worry.
And so, Mike and I made a detour on our way to the book signing at The Bookstore yesterday. We stopped at the hospital to see Flo. She has a single room now, and we knew we'd have to wear gowns to get in – to prevent infection. I decided to leave Hanni in the car. We were sure Flo would be wiped out – we didn't even know if she'd be awake during our visit.
My sister Bev was waiting when we arrived. We put our blue gowns on, entered, and were all delighted to find Flo awake and talking. "You've got color in your cheeks!" Mike told her. "You look good!"
She was happy to hear that, but disappointed when she looked on the floor beside me. "Where's Hanni?"
We didn't stay long. I blew Flo a kiss as we left, and she wished me luck at The Bookstore. I was buoyed.
Flo's good wishes worked. The event at The Bookstore was terrific. It was great to be with Jenny again – you might remember her from my blog about the Illinois Library Association conference. I've known Jenny – and her sister Jill, who threw a scrumptious dinner party for us after the signing – since high school. It felt good to be able to talk about Flo with friends who have known her for so long. Flo would have been at the signing with us if she hadn't been in the hospital, but we certainly felt her confident and supportive spirit. So many people came to The Bookstore to meet my Mom's Best Friend, Hanni that we ran out of books!