Sign up for a memoir-writing class with Beth Finke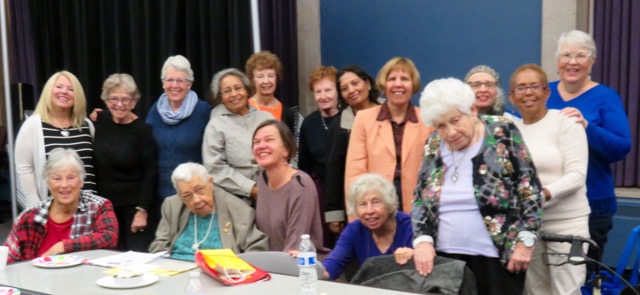 Beth leads four weekly memoir-writing classes in Chicago. Here's how to sign up and get started writing stories about your own life:
Two classes in Chicago's Lincoln Park neighborhood are sponsored by The Village Chicago. You can phone them at 773.248.8700 to find out if there are any openings.
The class sponsored by the City of Chicago's Department of Family & Support Services – Area on Aging meets Wednesdays at 11:30 a.m. at Renaissance Court in the Chicago Cultural Center, 77 E. Randolph. The next eight-week session will start on November 1, 2017, and registration by phone starts Thursday, October 5, 2017. Questions? Phone 312.744.4550 and ask for more information on Beth Finke's "Me, Myself and I" class.
Beth's memoir-writing class in Printer's Row meets on the second floor of Grace Place (637 S. Dearborn, Chicago) on Thursday mornings at 10 a.m. The fee is $75 for each six-week session. The next Grace Place  memoir class starts Thursday, October 12, 2017. That class is full, but you can link here now for more information. If you prefer paying by check for future classes, email Beth at info@bethfinke.com. .