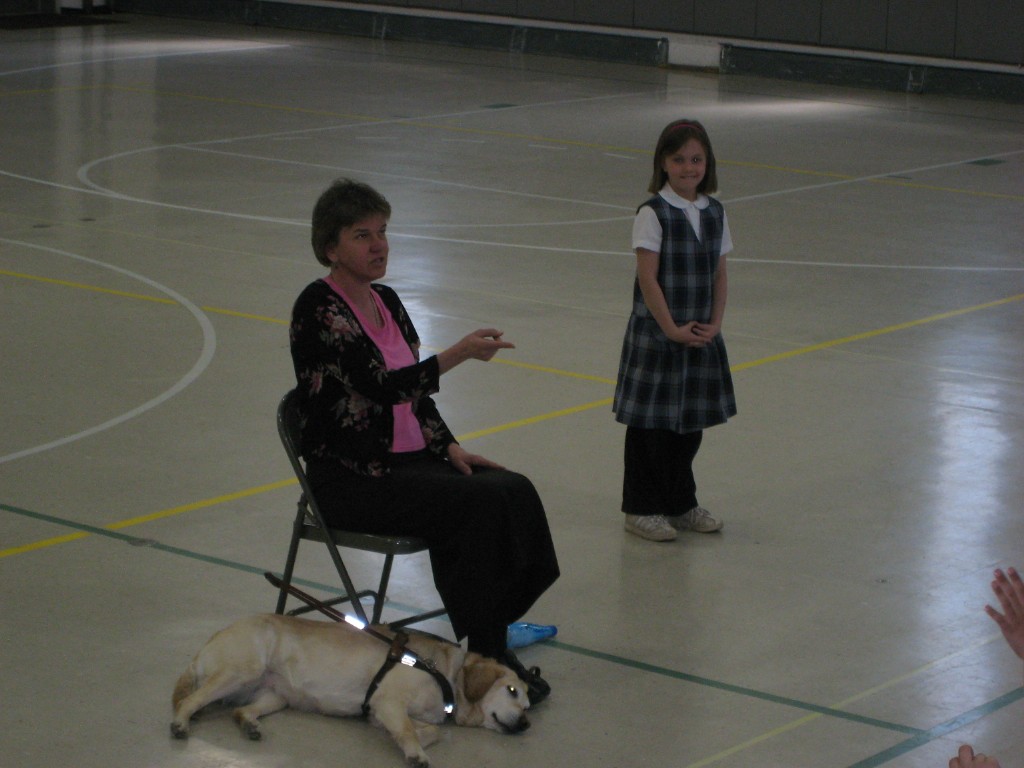 Last Wednesday Hanni and I took a commuter train to St. Pius X — a Catholic School in the Chicago suburbs. my nephew Ben's kids go there, their great aunt came to talk and answer questions for Riley, Haley, Colin and their schoolmates. And then yesterday Hanni and I boarded a commuter train again, this time I talked to kids at the West Suburban Montessori School in Oak Park.
The questions kids ask from school to school vary, but whether we're at a city school, a country school, a public school, whatever, one thing they all want to know is this: how old is Hanni? The answer always gets the same response from the audience– Eight-year-olds squeal with joy to discover Hanni is the same age they are.
Sometimes the kids want to know how old she is in human years, too. Turns out the idea that every dog year equals seven human years is a myth. Hanni is not 56 in human years yet. Not according to a converter on a Flat- Coated Retriever site, at least.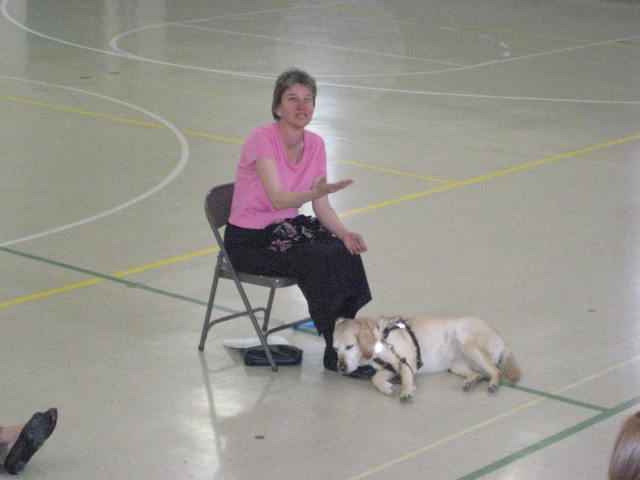 "To work out the human age of a dog or other pets many people will multiply their age by seven years. This is not that accurate, as differing breeds of dogs will age at differing rates. For example, many smaller breeds of dogs such as a west highland terrier will live well into their late teens, whilst larger dogs may only live to about ten years. "
Did you catch that "whilst" word in there? That website is from Britain, and my talking computer reads it using a robotic British accent. It's like having Michael Caine at my fingertips. Imagine.
But back to dog years. The site points out that dogs mature quickly in their early years – a medium-sized dog (Hanni weighs 63 pounds) will be 14 human years by their first birthday, a two-year-old dog her size is the equivalent of a 21-year-old human. No wonder Hanni was so goofy when I met her. She was about to turn 21!
Thereafter for every actual year, add on…5 years for a medium dog breed or 7 years for a large dog breed.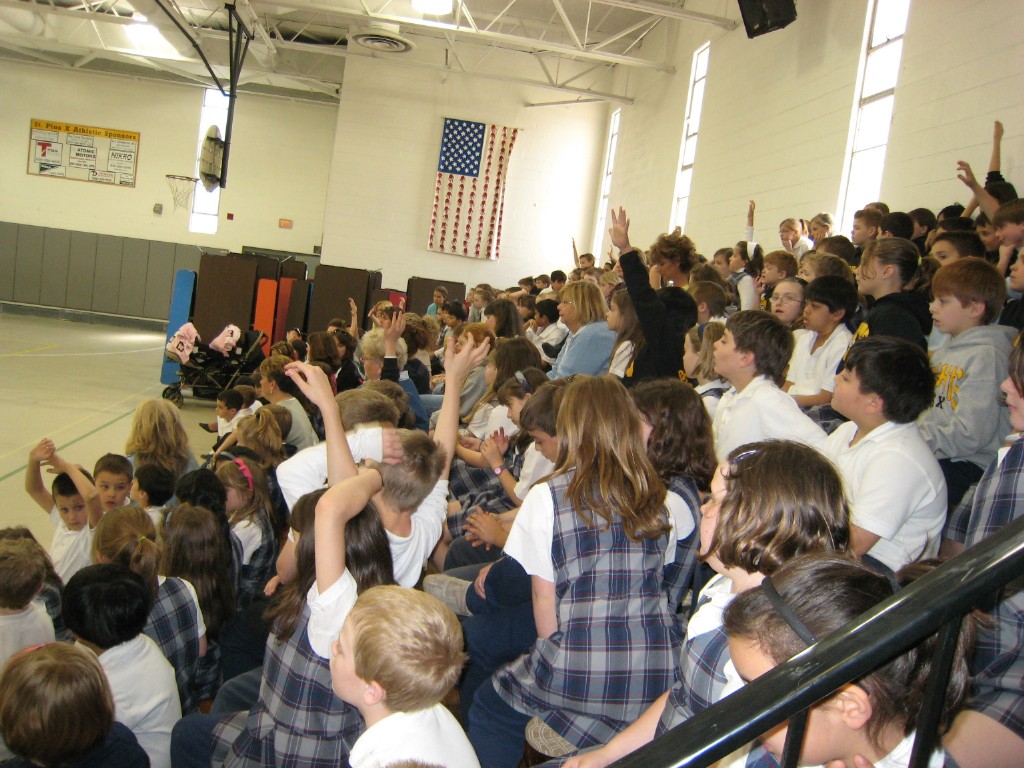 Big dogs age faster? I'll stick with calling Hanni a medium-size dog. That means she's 51 in human years.
Hanni and I don't have any more school visits scheduled for this academic year — our upcoming events are more for grown-ups. At each of these, I plan to announce this new calculation of Hanni's age in human years. We'll see if all the 51-year-olds squeal with the same exuberance those eight-year-olds do.