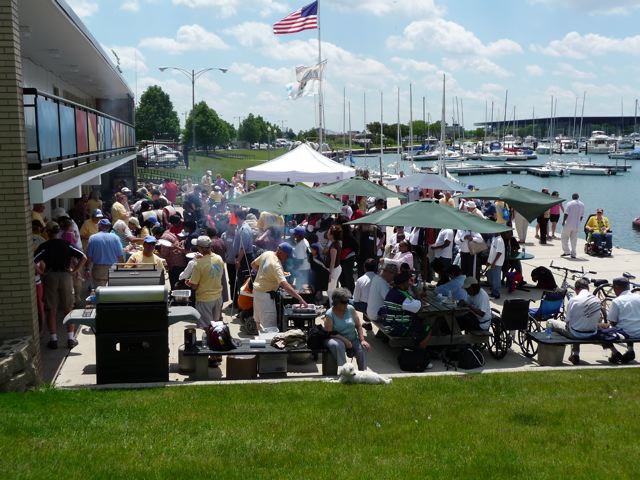 Mike and I walked over to Burnham Harbor late this morning for an open house — the Judd Goldman Adaptive Sailing Program was offering free sailboat rides and grilled food to get the word out about what exactly they do.
What they do, exactly, is teach people with disabilities how to sail.
Truth is, I really didn't need to go to the open house to learn about their adaptive sailing program. I already knew about it firsthand. I took some lessons a few years ago.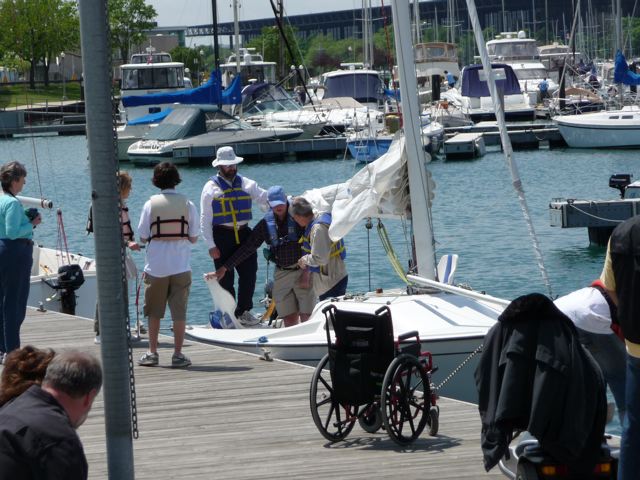 But hey, who can argue with free food and a sailboat ride? I also felt it was important for me to be there to support the program – you know, it can feel pretty pathetic to have an open house and then no one shows up.
When Mike and I arrived at the harbor, it was obvious I needn't have worried about that. The place was packed! People in wheelchairs, with walkers, accompanied by guide dogs and service dogs – everyone was milling about, chatting,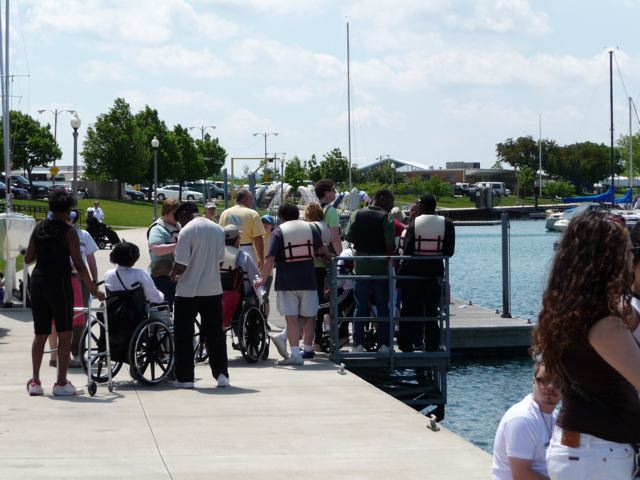 laughing, sharing stories. It surprised me how moving it was, just being with everyone there. Mike agreed. "It's like a whole lot of people who might never have a chance to sail like this if they didn't have a disability," he said.
He's right. I was one of those people, and it made me feel good.
In the end, I didn't get to sail today –the line was too long. That didn't matter. It was still worth the trip.