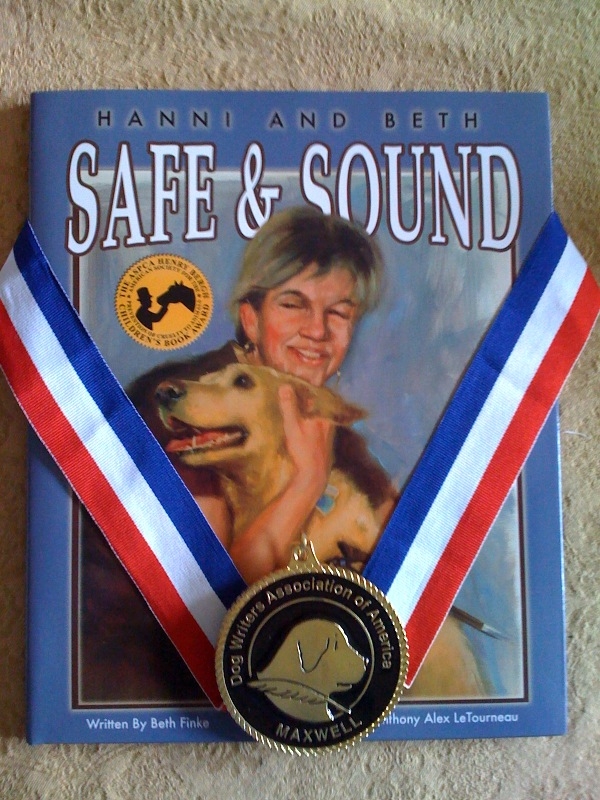 It's Hanni's ninth birthday today, and she just received a terrific gift: a message from an iPhone telling us our book won another award!
This one comes from the Dog Writers Association of America — Hanni and Beth: Safe & Sound won the 2008 DWAA Maxwell
Award for Best Picture Book.
The iPhone message came from Jude and Francine Rich at Blue Marlin Publications. Blue Marlin Publications is the brilliant publisher who took on our book, and Jude and Francine are at the Dog Writers Association of America (DWAA) annual meeting in New York City tonight. The meeting is held every year just before the Westminster Kennel Club show–that's when DWAA announces award winners. About DWAA from its Web site:
The best known aspect of the DWAA is its annual writing competition, which is meant to encourage quality writing about dogs in all aspects of companionship plus the dog sport. The competition is open to all writers, photographers, editors and publishers…
Happy Birthday, Hanni! You're a real winner!