DJ Mermaid weighs in on the candidates.
by DJ Mermaid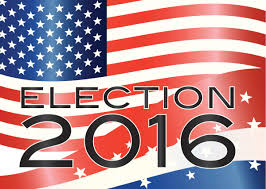 You have listened to CNN, read the newspaper and watched state primary coverage. You might want to hear someone else's opinion, though. That is where I come in.
Being 9 — almost 10 — I can't vote in any election. I do, however, have the right to say what I think about the politicians running for the presidency. I am trying to think of a good and bad thing about every candidate. I ask that you do not re-tweet this post — if you disagree with my views please say so politely in a comment here.
Since my name is DJ Mermaid all the candidates will be living things in the ocean. I am going to start with the Republican side:
Donald Trump — Mr. Great White Shark. I seriously don't agree with his views on anything. I believe that his policy to send out Mexican or Latino- Americans that are illegal lacks any logic if he wants to get re-elected or run again in 2020 (even though illegal people can't vote now, when they get their citizenship they can).Same with deporting Muslims that want to settle a home in America. I don't believe there is any logic in this action. Why? By kicking these people out, he is losing a MAJOR percent of votes. This is not logical or rational. He doesn't know if they are good or bad but he still isn't giving other people a chance to be Americans. DUMB!Trump though is the only one funding his campaign with his own millions of dollars. Sometimes I wonder if logic has been stamped out of us?

Trump doesn't have anything about people with disabilities on his website because he thinks anyone that's different is strange.

Ted Cruz — Sir Stingray. I think that Ted Cruz is a shining example of a Republican candidate. Why? Like Donald Trump (see above). (Cruz also wants to kick out illegal (he can only kick out illegal ones, he doesn't have the right to do it otherwise) immigrants. A piece of DJM wisdom right here: never kick people out unless you are positive they are illegal. Ted Cruz does not have anything on his websites about people with disabilities or how he could help them.
John Kasich — Sir Barnacle. This is maybe the most logical choice for the nomination. Why? Kasich doesn't have such a fiery personality but still wants to do things like a Republican. He wants to balance the budget and eliminate taxes. He doesn't seem to want to deport people right away. I don't see anything addressing people with disabilities on his website and that is a concern.

The Democratic party might have a different view of things, so I am going to cover them next:

Hillary Clinton — Madame Superb Starfish. I love this candidate and her views on everything from disability rights and upholding the Same Sex Marriage laws to defeating ISIS (Islamic State of Iraq and Syria) and conquering global terrorism.She also has a history of helping people with disabilities and thinks we have equal rights no matter what our challenges are. She wants to create more job opportunities for people with disabilities and other minority groups. I stand by that view 100% with my head up high. I also agree with her views on same sex marriage. Let's make America more equal!! Hillary also has a plan for defeating ISIS but it's not through building a wall. HER plan is to secure government accounts so that ISIS can't start an online war.I believe though that getting money from Wall Street is not the answer to funding a campaign. I am going to leave Hills to figure that one out!

Bernie Sanders — Great Old Sea Turtle. Bernie really wants to make college education free which I think is O.K. because I want to get into Berkeley in California and having taxes pay for my education might help. I worry, though, that because we live in a Capitalism society, that education will devalue. Great Old Sea Turtle wants to increase educational and work opportunities for people with disabilities. He also wants to expand social security for people with disabilities.

I encourage you to look at the issues and decide which candidate is best for you

-DJ Mermaid